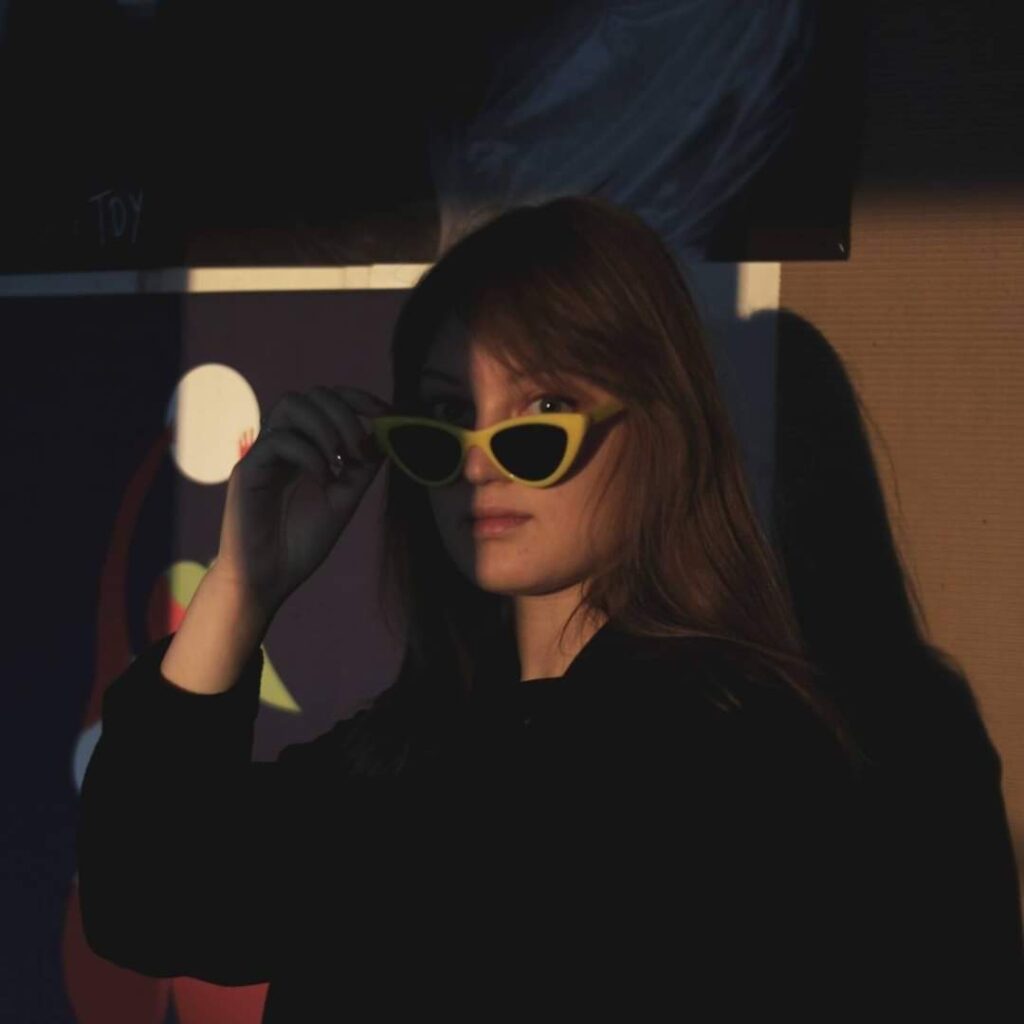 Kinga Su is a Strasbourg based artist. Her main field of expression lies in animation as she enjoys bringing images to life. She uses both traditional and vector animation depending on the atmosphere she wishes to achieve. She has recently started minting her animated art pieces into NFTs.
Kinga Su was born in 1994 in Poland. Graduated from French studies at University of Warsaw and Graphic Arts at Academy of Fine Arts in Warsaw, Poland. She currently studies Graphic Communication at Haute École des Arts du Rhin in Strasbourg, France.
ntuition is important in my work. This guides me towards unknown fields which I explore using the techniques that appear the most adapted to what I have to say. I am trained as a graphic designer and a musician which greatly influences the way I approach typography. I translate the rhythm, instruments, sound,
notation into type and layouts. They help me to organise the spacing on blank sheets.
I always try to create a connection with a viewer, whether in interactive installations, in books or brochures. I want each person to find pleasure in exploring my work. I find a way to make it an experience for the reader. Magazines or brochures are objects which unfold, need to be turned over, manipulated.
My favourite field is animation and I love bringing images to life. I use both traditional and vector animation, depending on the atmosphere I want to create. I play with type, rhythm and colour. Sometimes these become video clips for tunes.
Exhibitions at EXOgallery