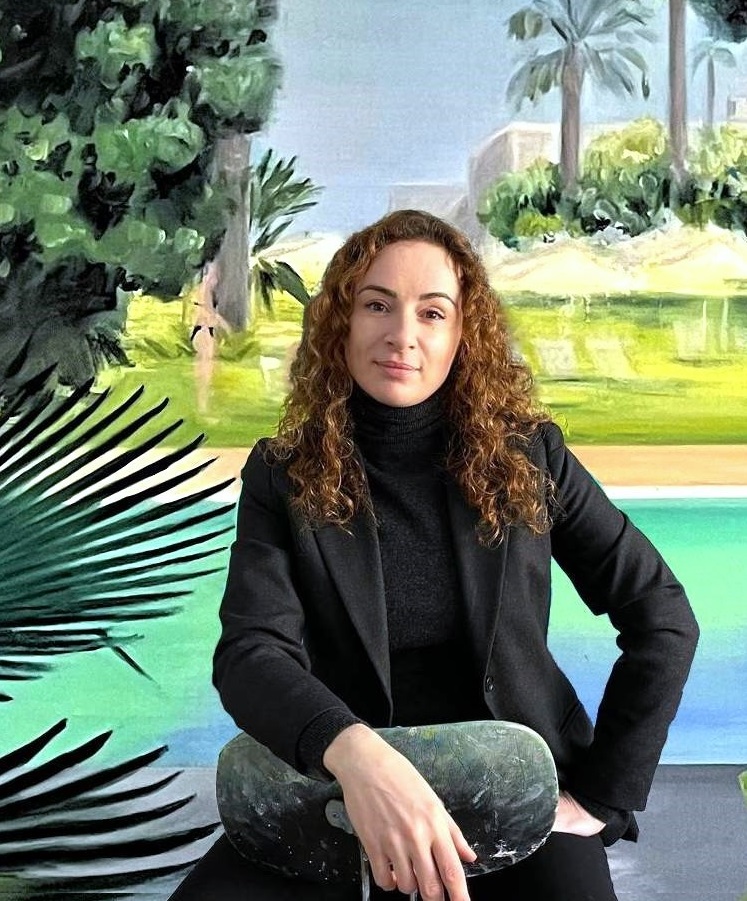 Carmen Belean is known for her realistic, multifaceted oil paintings inspired by nature and themes of femininity, loneliness, and aesthetics.
Drawing on a (neo-)expressionist painting discourse, combined with a feminist dialogue and the relationship between nature, art, and beauty, her works contribute to a broader concept of feminine experience and identity.
The Romanian artist graduated in Cluj (Romania) and then took an apprenticeship for four years in a painting studio in Athens (Greece). In 2015 she received her PhD (Magna cum Laude) in Fine Arts/Painting from the University of Art in Cluj-Napoca (Romania).
Since 2004 she has been exhibiting internationally, including in Spain, Italy, Romania, Poland, the Netherlands the Czech Republic, Greece, Korea, and Germany.
She worked on the Oscar-nominated, Golden Globe-winning hand-painting animation "Loving Vincent".
She lives in Stuttgart, DE
2023
Leisure, BBK (Bund Bildender Künstlerinnen Württembergs) Stuttgart, DE (SOLO)

2022
XmART, EXOgallery, Stuttgart, DE
2021

Annual Art Salon, Cluj Museum of Art, Cluj, RO

Spotlighting Cluj, Mitreo Arte Contemporanea, Rome, IT

2020

Personal Nature, Atelier Intact, Centrul de Interes, Cluj, RO

2018

Loving Vincent, Contemporary Art Centre M Contemporary, Seoul, KR

Your Vincent, Upper Silesian Art Museum, Bytom, PL

Your Vincent, Noordbrabants Art Museum, Den Bosch, NL

Close Encounters, Hilton City Art Space, Cluj, RO

Van Gogh Revisited, Chios Cultural Centre, Chios, GR

2017
Loving Vincent, Van Gogh Museum, Amsterdam, NL
2016

Oil sketches, Romasto Art Centre, Athens, GR (SOLO)


Van Gogh Revisited, Technopolis Art Centre, Athens, GR