Kai Sieber

Corona People

50 x 70 cm & 34 x 80 cm
Acrylic on Canvas + NFT animation + Digital Stripe (Fine Art Print on Dibond)
2021-2022
Unique piece, painting signed on the front, print signed on the back, and listed with the NFT ID
When I meet people with masks, I am fascinated by the focus on the eyes. The rest of the facial expressions are largely hidden.
Nevertheless, emotions of all nuances can be read from the eyes. I then "masked" the faces with my favorite masks, which a colleague brought me from Mexico. In digital post-processing, I focused on the eyes to bring out the focus described earlier. Then the New Year's Eve photos (actually taken over the years) appear.
The party on 12/31/2020 gives way to the virus that emerged from the lamp of the party room. The reunion, which takes place again in 2021, represents an optimistic outlook.

Feel free to provide us your details to inquire about the artwork.
Other Art Pieces by Kai Sieber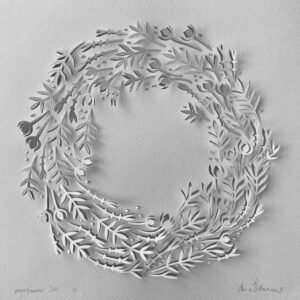 Alexandra JS
1 – 17 December, 2022. XmART – Christmas Group Exhibition
Read More »
Paintings
Diosa del Amor | Mariano Fernandez – ExoGallery, Stuttgart | Acrylic on canvas, 200x120cm
Read More »
Paintings
Paraiso (Paradise) by Mariano Fernandez – ExoGallery, Stuttgart | Acrylic on canvas, 200×120 cm
Read More »
Paintings
Mariano Fernandez Commercial Shit 90×60 cm Acrylic on IKEA picture, fluorescent
Read More »
Paintings
Mariano Fernandez La passion 88 x 44 cm Acrylic on canvas
Read More »
Paintings
Milena Lopez El mar y mis temores (The sea and my
Read More »
Paintings
Milena Lopez El Bosque (The woods) 80 x 60 cm Acrylic
Read More »