Kai Sieber
Dock



60 x 80 cm
NFT animation + Fine Art Print on Dibond
2016-2022
Unique piece,

print signed on the back, and listed with the NFT ID
In the picture, I captured the mood of a harbor cruise in Hamburg – lead-colored sky, drizzle. Water stands for reflection. In the digital processing, the motifs of the photo layers are reflected with those of the acrylic painting: the dock is reflected vertically, cranes and water horizontally. Even the seagull has its counterpart.
The topic of mirroring/reflection concerns me in general: inside to outside, characters, moods, behavior, everything reflects, has effects, comes back in a certain way.
Feel free to provide us your details to inquire about the artwork.
Other Artworks by Kai Sieber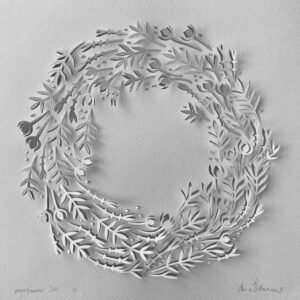 Alexandra JS
1 – 17 December, 2022. XmART – Christmas Group Exhibition
Read More »
Paintings
Diosa del Amor | Mariano Fernandez – ExoGallery, Stuttgart | Acrylic on canvas, 200x120cm
Read More »
Paintings
Paraiso (Paradise) by Mariano Fernandez – ExoGallery, Stuttgart | Acrylic on canvas, 200×120 cm
Read More »
Paintings
Mariano Fernandez Commercial Shit 90×60 cm Acrylic on IKEA picture, fluorescent
Read More »
Paintings
Mariano Fernandez La passion 88 x 44 cm Acrylic on canvas
Read More »
Paintings
Milena Lopez El mar y mis temores (The sea and my
Read More »
Paintings
Milena Lopez El Bosque (The woods) 80 x 60 cm Acrylic
Read More »