Kai Sieber
Engrained or Just Flamenco



60 x 80 cm | 60 x 27 cm
NFT animation + Acrylic on Canvas + Fine Art Print on Dibond
2016-2022
Unique piece, painting signed in the front, print hand-signed on the back, and listed with the NFT ID
Background: When I was about 13 years old, I visited a flamenco bar in Spain with my parents. The flamenco dancer cast a spell over me from the start. As the rose fell from her hair, the world seemed to stand still to me. As if in a trance, I gathered all the courage to pick up the rose and give it back to her.
This scene made a deep impression on me and was perhaps even the reason why I later learned Spanish as a student and even went to Spain for a while. As so often, I started the picture abstractly. My little daughter came in and said: Dad, I see a dancer. My daughter's impetus was enough for the present picture to develop from what had previously been abstract.
Now, years after completing the acrylic painting, digital editing has given me the opportunity to express more aspects of the story.
Feel free to provide us your details to inquire about the artwork.
Other Artworks by Kai Sieber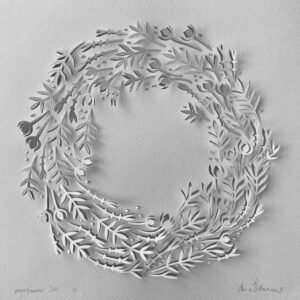 Alexandra JS
1 – 17 December, 2022. XmART – Christmas Group Exhibition
Read More »
Paintings
Diosa del Amor | Mariano Fernandez – ExoGallery, Stuttgart | Acrylic on canvas, 200x120cm
Read More »
Paintings
Paraiso (Paradise) by Mariano Fernandez – ExoGallery, Stuttgart | Acrylic on canvas, 200×120 cm
Read More »
Paintings
Mariano Fernandez Commercial Shit 90×60 cm Acrylic on IKEA picture, fluorescent
Read More »
Paintings
Mariano Fernandez La passion 88 x 44 cm Acrylic on canvas
Read More »
Paintings
Milena Lopez El mar y mis temores (The sea and my
Read More »
Paintings
Milena Lopez El Bosque (The woods) 80 x 60 cm Acrylic
Read More »