July 8th - August 7th, 2022
On July 8th we are hosting a vernissage of the new solo exhibition of Kai Sieber's Animated Paintings. Between 7 an 9pm we invite you for a soft opening.
The acrylic canvases have been digitally upgraded to animations to bring life to otherwise static paintings. Kai paints over his pieces multiple times, often covering previous layers. Addtionally, the digital layers add a story-telling element. He mints all the animations into NFTs to make the artworks unique. 
Every painting togather with a NFT and a digital stripe (a print with stills from the animations) are integral part and constitute one artwork and hence, cannot be seperated.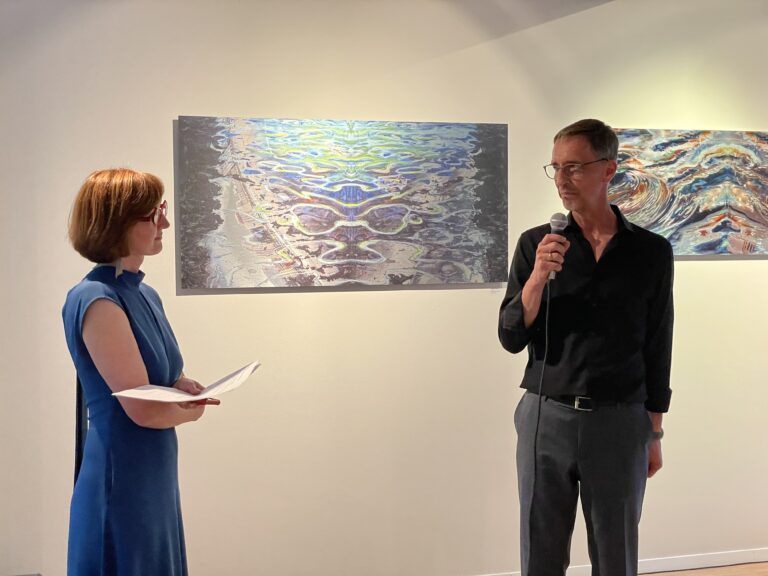 By overlaying acrylic paintings with digital layers, I discovered a whole new hybrid art form for myself.

It opened up a whole new dimension of aesthetics and even storytelling for me.