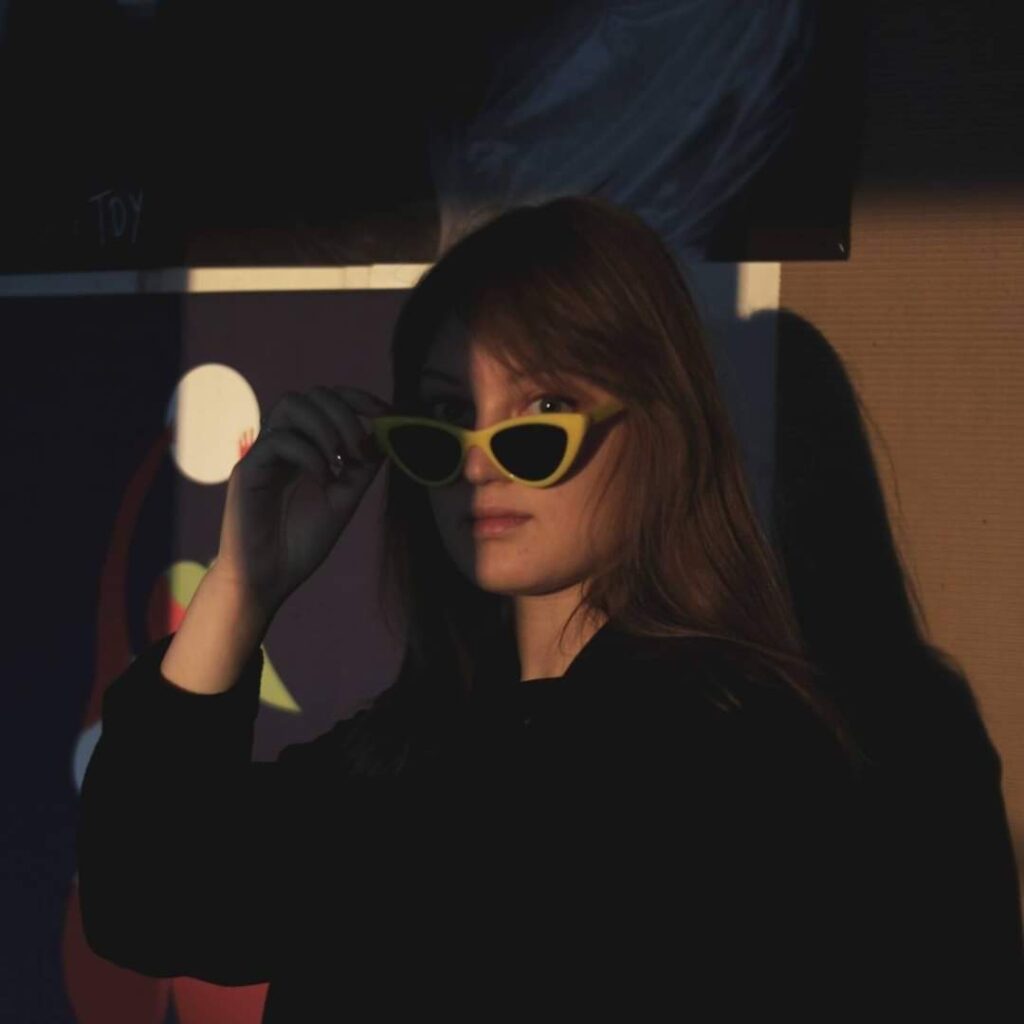 Kinga Su is a Polish multifacetted artist based in Strasbourg. Her oeuvre can be described as cross-divisional as she works with animation, traditional graphic media, paintings and installations.
Kinga Su was born in 1994 in Poland. Graduated from French studies at University of Warsaw and Graphic Arts at Academy of Fine Arts in Warsaw, Poland. She currently studies Graphic Communication at Haute École des Arts du Rhin in Strasbourg, France.
Intuition is important in my work. This guides me towards unknown fields which I explore using the techniques that appear the most adapted to what I wish say. I am trained as a graphic designer and a musician which greatly influences the way I create. I translate the rhythm, sound and dynamics into visual forms. 

I always try to create a connection with a viewer, whether in interactive installations, in engraving or video. I want each person to find pleasure in exploring my work through an immersive experience. I hope that my art has a meditational quality as I believe that art serves to provoke reflection on one's acts. 

For me personally, art practice is on one hand a refuge, where I can explore things at my own pace. On the other hand, it is the way to speak up about things that matter to me.  
2023

Introspection, Group Exhibition, EXOgallery, Stuttgart, DE

Five Elements, Solo Exhibition, EXOgallery, Stuttgart, DE

Winter Salon, Masovian Centre for Contemporary Art, Radom PL

The One, Exhibition of International Digital Art Contest, Torun, PL

2022

XmART, Group Exhibition, EXOgallery, Stuttgart, DE

Art Monaco, MC

Stroke Art Fair, Munich, DE

Grand Opening, Group Exhibition, Stuttgart, DE

AAF Stockholm, SE

Animation to accompany Steve Reich's concert, Conservatoire de Strasbourg, FR

2021, 2020

Annual Student Exhibitions, Academy of Fine Arts, Warsaw, PL
2019

Analogue Photography Exhibition, Academy of Fine Arts, Warsaw, PL

2018

Illustration Competition, Exhibition, Culture Center, Kutno, PL