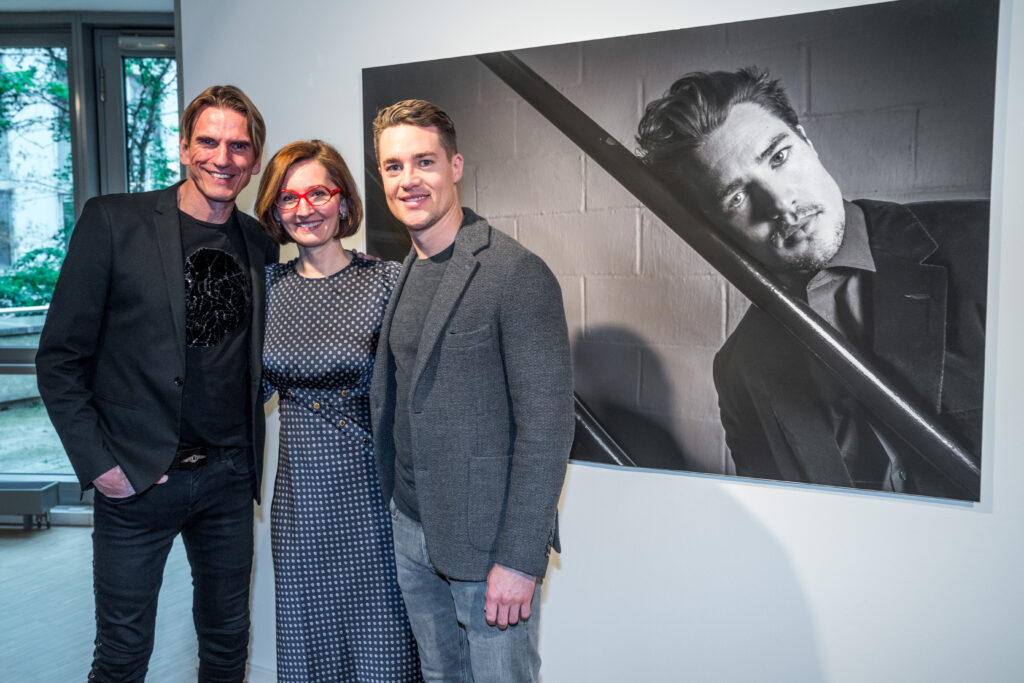 On April 20 the solo show of Udo Spreitzenbarth opened during a festive reception. Alexander Dreymon, known for his role as Uhtred in the #1 Netflix series 'The Last Kingdom', made a surprise appearance to reveal the newest photograph.

On a rainy spring evening art collectors, press from across Germany, and the loyal guests and customers of EXOgallery flocked to the opening reception. Many of them expected to meet Udo, who flew in from New York, where he is based for the last 30 years. Most of them were unaware that the Hollywood star, Alexander Dreymon, would be present as well.
Multiple professional collectors arrived from outside the city to meet Udo.
The gallerist, Ilona Keilich, welcomed the guests while elaborating on her vision for the gallery. It is nearly her first anniversary as a Stuttgart gallerist. 'I wanted to create a very special meeting place for art-loving people. A gallery that exhibits extraordinary talent, of which Udo is a forefront example.' expressed the gallerist.
During the evening, the artist talked about his artistic vision, and his career path and answered various questions from the audience.