As accompaniment of the solo exhibition Between by Eberhard Bitter, the award-winning artist, a trio of exceptional artists will perform an improvised multidisciplinary show. Join us for this extraordinary act on March 2nd.

The art performance that accompanies the exhibition Between by Eberhard Bitter makes it clear: everything is related, and nothing stands on its own. Music finds expression in physical movement. Bodies dance feelings and are captured in artistic representation. The overwhelming intensity of the drawing in turn breaks through in the musical performance. The communication between music, dance, and art is constantly present, always different, but always there.
For the trio performance, we have been able to win Alessandro Giaquinto – the semi-soloist of the Stuttgart Ballet – who will dance to the improvised contemporary experimental music of saxophonist Nikola Lutz (HMDK, State Opera Ensemble). The movement sequences will be drawn live by Eberhard Bitter.
The performance will take place on 2 March 2023 at the EXOgallery in Silberburgstraße 167.
Begin 19:30,  Free admission from 19:00 
We kindly ask for a pre-registration using the below form.
e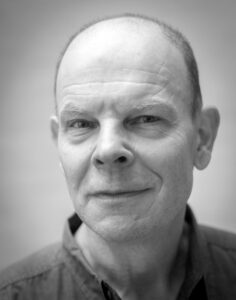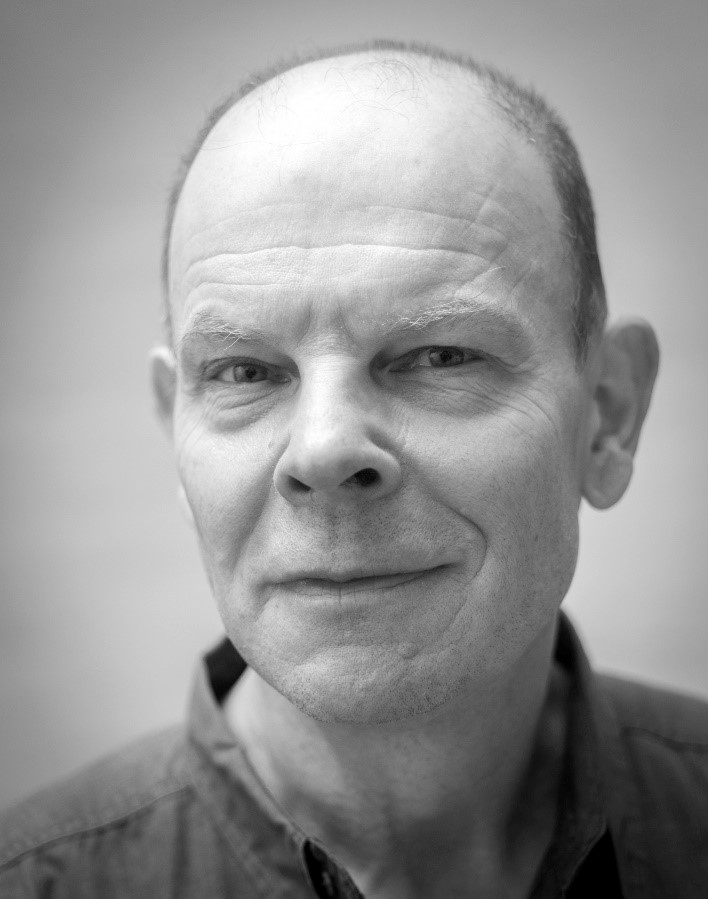 Eberhard Bitter was born in 1960 in the Ruhr region of North Rhine-Westphalia and initially trained as a bookbinder.
From 1981 to 1987, Bitter studied painting at Dortmund University of Applied Sciences and Arts with Prof. Pitt Moog and Prof. Hartmut Böhm. It is perhaps exemplary that Bitter initially began his studies in the field of graphic design, but then quite consciously decided on the liberal arts during his studies. This uncompromising determination characterises his works today. Since 2008, Bitter has had two teaching assignments for 'Freehand Drawing' and 'Fundamentals of Design' at the Bochum University of Applied Sciences, FB-Architecture – a task that fulfils him greatly. Bitter has been a member of the West German Artists' Association since 2010.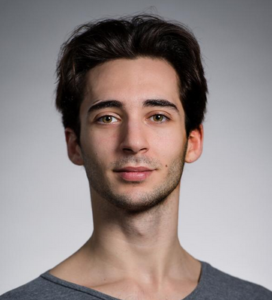 Alessandro was born in Scandiano (Italy) and grew up in Reggio Emilia.
At the age of 10, he began his dance training at the Progetto Danza school in his hometown.

From 2011 to 2016 he attended the John Cranko School, where he successfully completed his training. Since then he has danced with the Stuttgart Ballet, where he has been a semi-soloist since the beginning of the 2021/22 season.
Alessandro is an active choreographer and has already created several choreographies.
Nikola studied saxophone in Bordeaux and Stuttgart and has made a name for herself as a saxophonist for contemporary and experimental music.
Nikola is engaged in electronic composition and explored possibilities of expanding the instrumentarium through electronics. In sound sculptures between composed and improvised New Music, electronic and acoustic sound worlds overlap and find new aesthetic points of contact.
She is particularly interested in interdisciplinary conceptions.
Since 2006 she has been a lecturer for classical saxophone at the Stuttgart University of Music and Performing Arts.