15. October 10:00 - 16. October 10:00

Art-Performance 24h Live Painting


20. October - 5. November, 2022: Exhibition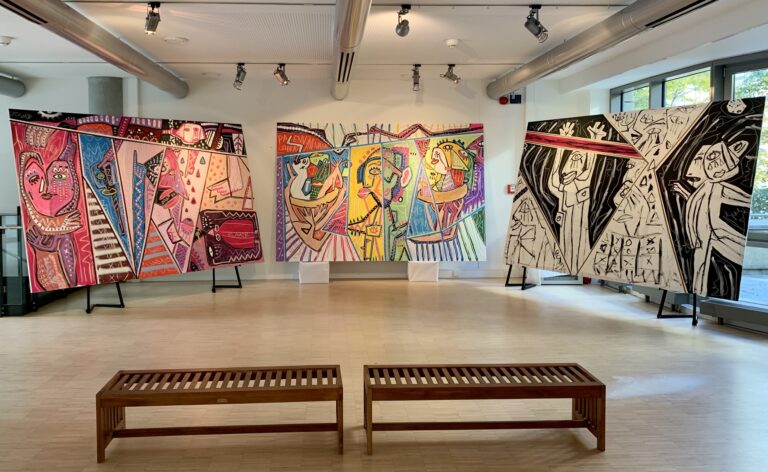 Life as a cycle: begins with birth, leads through childhood to adult life and concludes with death. In the new series (VIDA) Mariano Fernandez deals with the theme of life and the feelings that accompany us, humans, throughout life. Also the decisions that one makes based on these feelings and experiences are thematized in the works.
To what extent does our past cast a shadow on the present?  How does our potential future influence our decisions? What feelings are awakened as primary emotions in people?
Mariano asks all these questions in the space and tries to make the viewers think about them and see their own reflections in the artworks.
Art performance: 24h Live Painting
October 15 at 10 a.m. until October 16, 2022
24 hours | 24 feelings | one life
From October 15 to 16, Mariano Fernandez will conduct a 24-hour art performance.
During this time, a manifesto in the form of a 9-meter triptych will be created: The artist's exploration of the recurring cycle of life will be reflected in the three oversized paintings.
The audience is invited to record their own emotions in an accompanying book, which will be applied to the painting by the artist at the end. In this way, the audience will influence a part of the creative process.
Admiration, adoration, pleasure, restlessness, amazement, discomfort, boredom, serenity, confusion, longing, empathic pain, envy, excitement, fear, interest, joy, nostalgia, love, sadness, fulfillment, sexual need, compassion and success.
Exhibition
On October 20 at 19:00 we are opening Mariano's exhibition, in which the large triptych along with other artworks: paintings and sculptures of the series (VIDA) will be shown.
The exhibition runs until November 5.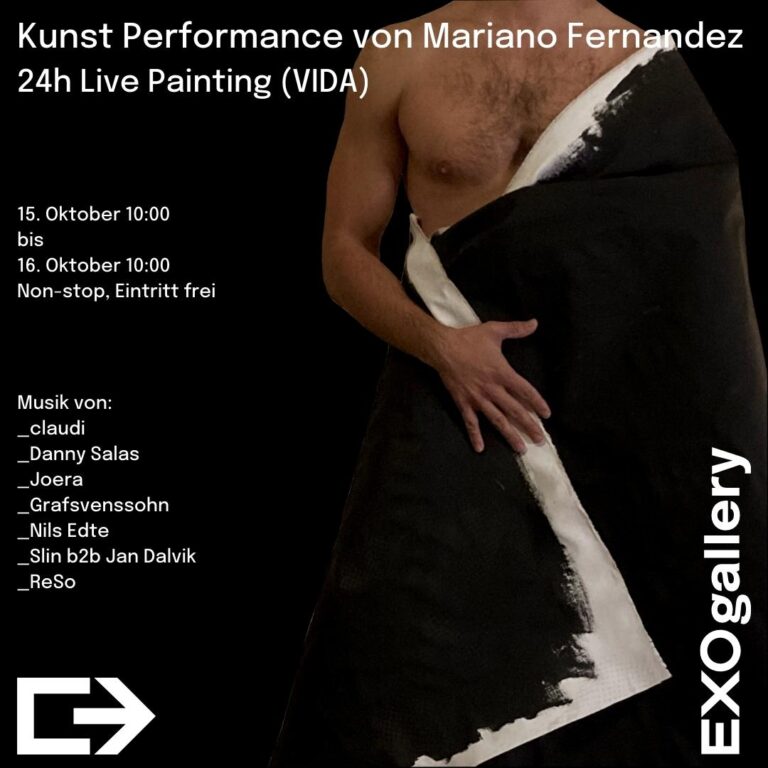 To live is to be born.

To live is also to die.

To live is to be human.

And because to be human is to feel.