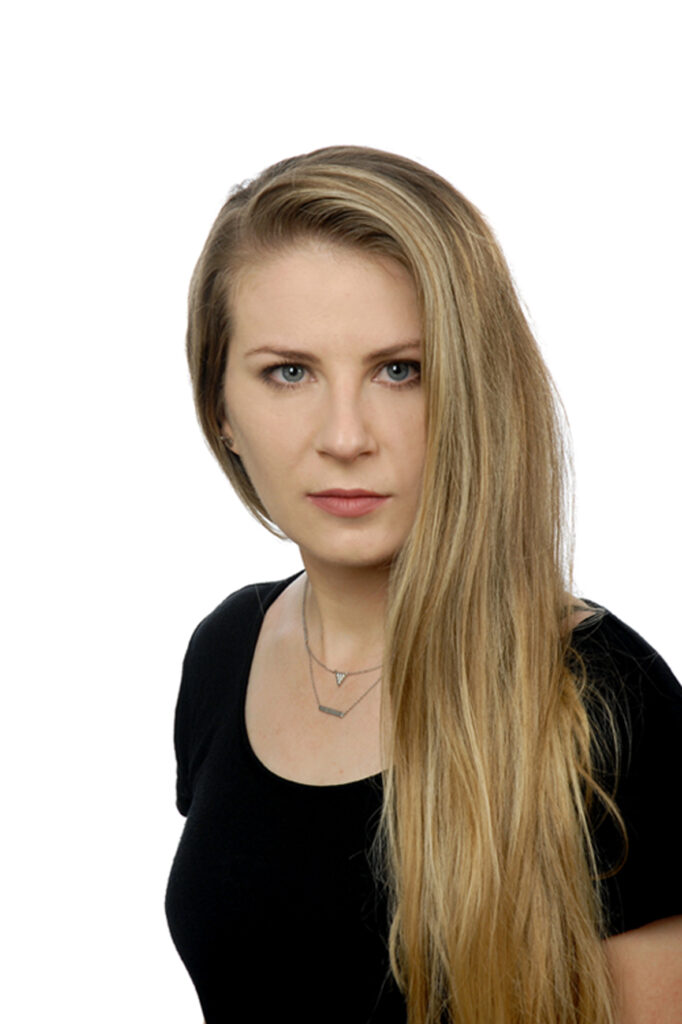 Ela Urban is a Polish sculptor based in Cracow. Her fascinations stretch to geometrical forms and structures. She often creates using mixed media, mostly combining ceramics, metal and glas.
Ela graduated with honors from the Faculty of Sculptors t the Crocow Academy of Fine Arts. Her artworks were exhibited across Poland and abroad.
I draw inspirations primarily from the surroundings. I enjoy processing micro-elements, bringing them from a flat to spatial form, goinf beyond their format and scale.

 

 

I am fascinated by nano structures, too small to see with the naked eye. Based on the module, I create openwork and geometry, mainly based on hexahedron. I adore looking for order in a disrupted chaos closed in a structed form.
Ela Urban
Ela Urban Composition 2.0 220 x 64 x 64 cm Steel 2019
Read More »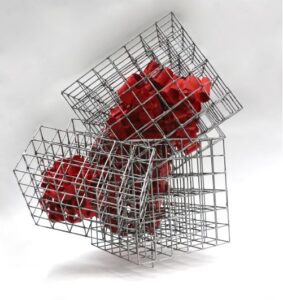 Ela Urban
Ela Urban Immanent system 27 x 34 x 23 cm galvanized wire,
Read More »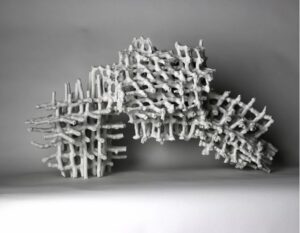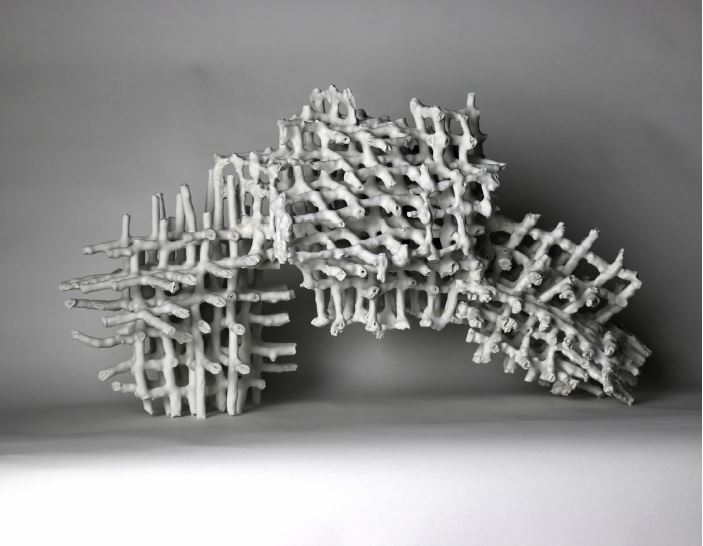 Ela Urban
Ela Urban Kon-Struktura (Con-Structure) 50 x 28 x 20 cm Porcelain 2019
Read More »