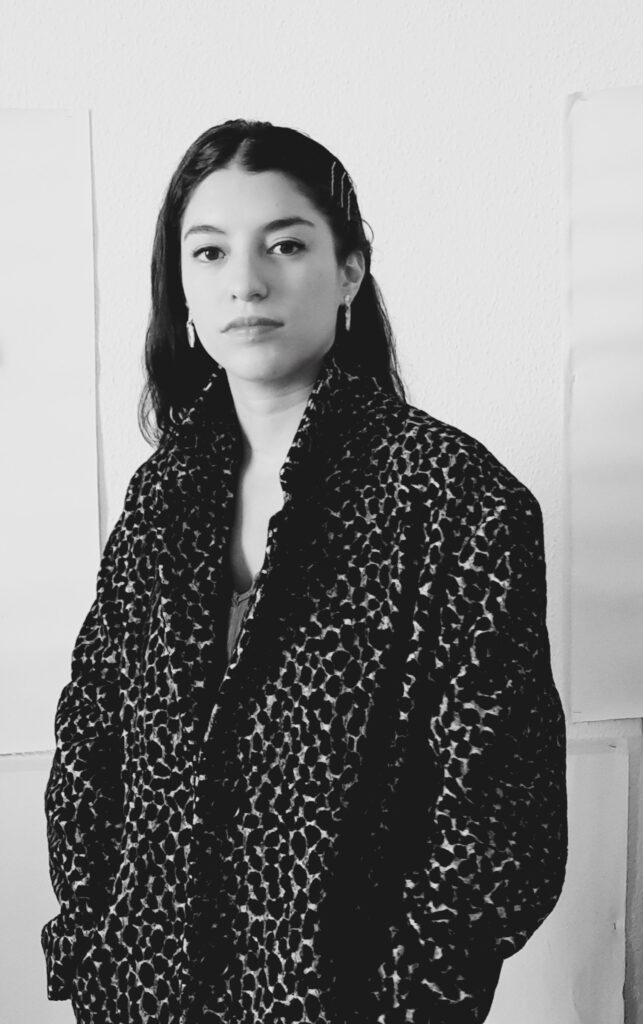 Milena Lopez is a Stuttgart based artist. Her passion for nature and its vivid colours is often reflected in her bold brushstrokes. Milena is an energetic rising star creating neo‐expressionistic and abstract canvases, exploring new forms of expression and pushing boundaries by mixing media and the tools she uses.
Milena was born in 1992 in Santiago the Chile to artisan parents. After graduating from Language Studies at the University of Santiago de Chile, she moved to Germany where she continued her studies for a Master degree. Inspired by language as yet another form of expression she started painting as a way of connecting to her family and home country culture.
I'm passionate about nature and specifically the wild, powerful and unstoppable ocean which shapes life, traditions and culture in my home country of Chile.

I enjoy testing the limits of the physical materials that give me the possibility to explore new forms, concepts, and contrasts. The freedom that some materials offer I explore to the maximum while at the same time I feel limitations that the other media give. The contrast between spontaneity and coincidence and the boundaries that the materials offer brings me onto the exploration journey with art.
2022

Solo Show 'Shapes of the Sea', EXOgallery, Stuttgart

Nights with Art, Vamos Café, Stuttgart, Germany

Art Monaco, Monaco

Live Painting together with Mariano Fernandez, EXOgallery, Stuttgart

Grand Opening Group Exhibiton, EXOgallery, Stuttgart

Stroke Art Fair Munich, Germany

Affordable Art Fair Stockholm, Sweden