Corona City

80 x 100 cm & 80 x 34 cm
Acrylic on Canvas + NFT animation + Digital Stripe (Fine Art Print on Dibond)
2020-2022
Unique piece, painting signed on the front, print signed on the back, and listed with the NFT ID
At the end of January 2020, after a stay in Shanghai, I was sitting in the airport there and was confronted with the obligation to wear a mask, tests, and the oppressive foreboding of the pandemic for the first time.
Three months later I started an abstract painting. I spontaneously associated the white spot in the middle of the picture with "expansion" and within one night a deserted street of melancholic beauty was created in a cold light. In my mind, I was back in Shanghai, although I could not have imagined this bustling city being deserted until my picture was taken.
In January of this year, I populated the city digitally – with motifs that I had photographed during my visits to the site. The animation is a perpetual depopulation, population – in waves as we know them from the pandemic.
Feel free to provide us your details to inquire about the artwork.
Other Art Pieces by Kai Sieber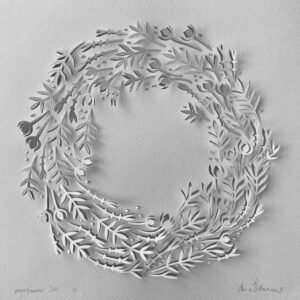 Alexandra JS
1 – 17 December, 2022. XmART – Christmas Group Exhibition
Read More »
Paintings
Diosa del Amor | Mariano Fernandez – ExoGallery, Stuttgart | Acrylic on canvas, 200x120cm
Read More »
Paintings
Paraiso (Paradise) by Mariano Fernandez – ExoGallery, Stuttgart | Acrylic on canvas, 200×120 cm
Read More »
Paintings
Mariano Fernandez Commercial Shit 90×60 cm Acrylic on IKEA picture, fluorescent
Read More »
Paintings
Mariano Fernandez La passion 88 x 44 cm Acrylic on canvas
Read More »
Paintings
Milena Lopez El mar y mis temores (The sea and my
Read More »
Paintings
Milena Lopez El Bosque (The woods) 80 x 60 cm Acrylic
Read More »