Kai Sieber
Creation



80 x 100 cm | 80 x 34 cm
NFT animation + Fine Art Print on Dibond + Acrylic on Canvas
2017-2022
Unique piece, painting singed in the front, print hand-signed on the back and listed with the NFT ID
I started this picture abstractly. In the center of the emerging image, a high-energy, complex whirlpool emerged that I somehow associated with the life itself. A girl and a face have developed around the edges.
For me, the complexity of life as a whole is expressed symbolically in the picture: the actions of the girl, the impact of positive and negative energies, and the intervention or even the indifference of the actors. The emergence and change of life and its framework conditions. I digitally enriched this "story" with my own photos, right down to the religious side. The creative process of the entire work developed from the abstract to a partially representational narrative.
Feel free to provide us with your details to inquire about the artwork.
Other Artworks by Kai Sieber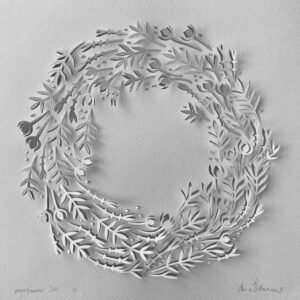 Alexandra JS
1 – 17 December, 2022. XmART – Christmas Group Exhibition
Read More »
Paintings
Diosa del Amor | Mariano Fernandez – ExoGallery, Stuttgart | Acrylic on canvas, 200x120cm
Read More »
Paintings
Paraiso (Paradise) by Mariano Fernandez – ExoGallery, Stuttgart | Acrylic on canvas, 200×120 cm
Read More »
Paintings
Mariano Fernandez Commercial Shit 90×60 cm Acrylic on IKEA picture, fluorescent
Read More »
Paintings
Mariano Fernandez La passion 88 x 44 cm Acrylic on canvas
Read More »
Paintings
Milena Lopez El mar y mis temores (The sea and my
Read More »
Paintings
Milena Lopez El Bosque (The woods) 80 x 60 cm Acrylic
Read More »